The 1905

Basin Park Hotel

, at the
spring where it all began, has
offered guests of Eureka Springs,
Arkansas Lodging, Dining, Eureka
Springs Wedding and Eureka
Springs Spa, experiences for more
than a century. Located adjacent to
Basin Spring Park in Downtown
Eureka Springs dining and
entertainment district, the

1905
Basin Park Hotel

features the
Serenity Spa, The Balcony Bar and
Restaurant and Jacuzzi Hotel Spa.
The Barefoot Ballroom, The
Atrium and The Ozark Room are
all perfect for Eureka Springs
Wedding celebrations. The War
Eagle Mill Outpost "proudly serves
Java Dave's" coffee early Saturday
and Sunday mornings.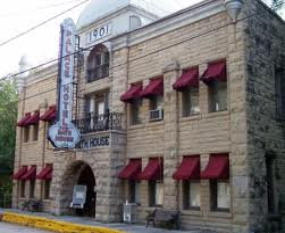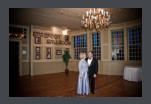 Today for

Eureka Springs lodging

, the
full-service Crescent Hotel features 76 rooms
including luxury suites and cottages, hot tub
and swimming pool, the New Moon Spa &
Saloon, the 1886 Steak House, Dr Baker's
Bistro & Sky Bar with al fresco dining,
concierge and bellman service, a resort
activities coordinator, all surrounded by 15
acres of manicured show gardens and pristine
woods with hiking and walking trails. The
hotel also offers Daily Activity Programming
including a Kids Kamp, Spa Fitness, History
Tour, and Back Porch Social. View The Daily
Schedule. Discover one of our Hot Deals
for maximized savings and added value.
Rich in history, the Palace Hotel
and Bath House Spa

is a

National
Historic Register Property

, restored
with extra attention to detail and serving
those with a taste for the finest in unique
accommodations. Plan to indulge yourself
in

Palace Pampering
- A

Eureka Springs Hotel

tradition that
endures with you in mind.
866-946-0572
479-253-7474 (Hotel)
479-253-8400 (Bath)
135 Spring Street
Eureka Springs AR 72632
877-342-9766
479-253-9766
75 Prospect Ave
Eureka Springs AR 72632
877-643-4972
479-253-7837
12 Spring Street
Eureka Springs AR 72632
Explore

Eureka Springs Arkansas!