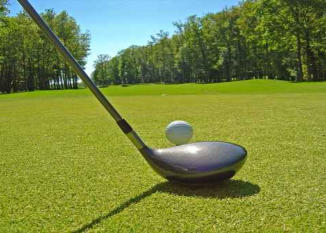 Eureka Springs Things To Do & Attractions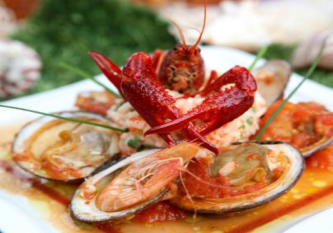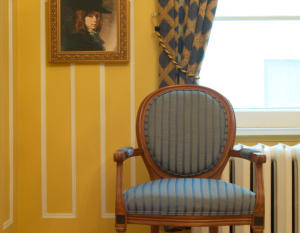 The
Eureka Springs & North Arkansas Railway
is a for-profit passenger tourist
railway established by the late Robert Dortch, Jr. and his wife Mary Jane in 1981 in Eureka
Springs, AR. The railway offers excursion tours, a catered luncheon train and a catered
dinner train - each lasting a little less than one hour, from April through October.It operates
along 2.5 miles (4.0 km) of restored track right-of-way formerly belonging to the defunct
Arkansas & Ozarks Railway Co - the last incarnation of the North Arkansas Line
The original railway chartered at the site in 1882 was the Eureka Springs Railway, extending
from Seligman MO, to Eureka Springs. In 1899, it became the St. Louis & North Arkansas
Railroad Co.; in 1906, the Missouri & North Arkansas Railroad Co.; in 1922, the Missouri &
North Arkansas Railway Co.; in 1935, the Missouri & Arkansas Railway Co.; in 1949, the
Arkansas & Ozarks - which closed in 1961. In 2011, the ES&NA became the road name
attached to this trackage for the longest period of time in its existence. At the height of the
North Arkansas Line's career, it extended 360 miles (580 km) from Joplin MO to Helena,
AR.
Robert Dortch, Sr. had established the Scott and Bearskin Lake Railroad as part of the
Plantation Agriculture Museum near Scott AR, in the 1960s and after his death in 1978, his
son closed it and began moving steam locomotives, rolling stock and trackage to the
Victorian tourist destination Eureka Springs. He and his wife, Mary Jane, and sons David,
John, and Robert set about restoring the historic stone depot, and re-building several tresles
over Leatherwood Creek on the pike. A steel water tank was added, as well as a few
outbuildings and a commissary adjacent to the old ice house/electric plant building to prepare
meals for the luncheon and dinner trains. A 20-hp turntable from the Frisco railroad was
installed near the original location of one used by the North Arkansas Line; a wye at
"Junction, Arkansas" enables the turning of a locomotive at the far end of the route
Turpentine Creek Wildlife Refuge
is a 500-acre wildlife refuge for abused,
abandoned, and neglected big cats.
The Eureka Springs refuge houses 150 (or more) animals. It mainly specializes in tigers, but
there are also lions, leopards, cougars, bobcats, a few bears, ligers, servals, a monkey, and a
macaw.
This refuge is a USDA licensed facility.
The refuge is open every day of the year (except Christmas) from 9 a.m. until about 5 p.m.
(winter) or 6 p.m (summer). Turpentine Creek depends on volunteers and donations
Onyx Cave
is a small show cave located about six miles (9.6 km) east of Eureka Springs,
AR. It has been a
tourist attraction
since 1893, making it the oldest show cave in Arkansas.
The cave does not contain onyx, but a kind of flowstone called cave onyx which has a similar
appearance. During the 19th century and the beginning of the 20th century many caves were
named Onyx Cave, which makes it difficult to keep them apart.
Tours are not guided but are given by headsets which receive short range FM transmissions
from small boxes, which alert tourists to chambers and rock formations. Since the cave has
only one public opening, visitors must exit the cave the way they entered. The cave stays at
an average temperature of 57 degrees Fahrenheit (13.8 degrees Celsius) year round. Most of
the cave is not toured.
In 1969, some scenes from the B-Movie 'It's Alive' were filmed at Onyx Cave
Thorncrown Chapel
is a chapel located in Eureka Springs AR – designed by
E. Fay
Jones
and constructed in 1980.
The design recalls Prairie School architecture – popularized by Frank Loyd Wright, with
whom Jones had apprenticed. Jim Reed, a retired schoolteacher, commissioned the chapel.
Interior
Constructed mostly of wood and other materials indigenous to northwestern Arkansas, the
design minimized material transportation costs. Though giving the impression of an open-air
structure, the chapel is a glass-enclosed, conditioned space.
The building was selected for the 2006 Twenty-Five Year Award by the American Institure
of Architects, recognizing structures that have had significant influence on the profession.
The chapel was listed on the National Register of Historic Places in 2000 Buildings less than
fifty years old can only be listed on the Register if they are of exceptional significance. It
should be on everybodys list of things to do.
The
World's Largest Tuned Musical Windchime
was erected by windchime artist,
Ranaga Farbiarz, in the parking area of Celestial Windz Harmonic Bizaar, south of Eureka
Springs AR on Thursday, November 4, 2004.
With the help of a bucket truck, a 100-foot (30 m) tall oak tree, his son David, and numerous
friends, the chime was erected on site from prepared components in front of approximately
100 onlookers. The chime is dedicated to Ranaga's late father, Ignatz Farbiarz, a Holacost
Survivor.

This truly is a work of art!
Christ of the Ozarks
statue is a monumental sculpture of Jesus located near Eureka
Springs Arkansas, atop Magnetic Mountain. It was erected in 1966 as a "Sacred Project" by
Gerald L. K. Smith and stands 65.5 feet (20 meters) high. Smith briefly led the Share Our
Wealth movement initiated by Huey P. Long during the Great Depression.
During the Great Depression, Smith served as an organizer for Huey P. Long's Share Our
Wealth movement and led it briefly following Long's assassination in 1935. After many years
of political activism, Gerald L. K. Smith retired to Eureka Springs, Arkansas, where he
bought and renovated an old mansion. On other parts of the estate property, he planned a
religious theme park, which he called "Sacred Projects". Although he never completed his
plan, he commissioned the centerpiece, a gigantic statue of Jesus, completed in 1966. It is
called "Christ of the Ozarks".
He also completed a 4,100-seat amphitheater. This is the site of seasonal annual outdoor
performances of "The Great Passion Play", styled after that of Oberammergau, Germany. It is
performed four or five nights a week from the end of April through the end of October.
The statue, which is more than 67 feet (20 meters) tall, was primarily the work of Emmet
Sullivan, who also worked on nearby Dinosaur World. He had assisted in the work at Mount
Rushmore. The statue is modernistic and minimalistic; there is little facial detail or
expression, and the lines and forms are generally simplified. The arms are outstretched
straight, suggesting the Crucifixion; however the cross is not overtly depicted.
The
Crescent Hotel
is a historic hotel in Eureka Springs Arkansas. Built in 1886, it is
reported to be haunted. The hotel keeps a Welte Philharmonic Organ from 1912.
History:
Perched on the crest of West Mountain above the Victorian village of

Eureka Springs AR

is the
historic 1886 Crescent Hotel & Spa. The 78-room resort hotel is not only known as one of America's
most distinctive and historic destinations, but it is also renowned for a bevy of spirits that are said to
continue to walk upon these palatial grounds.
The
Basin Park Hotel
This hotel is in the Victorian historic district in downtown Eureka, listed on the National
Register of Historic Places. The hotel is next to cold water Basin Springs, which was the
heart of the health resort community 100 years ago. Basin Park Hotel is built into the side of
a mountain. All eight levels of the hotel are at "Ground Level." This unique feature earned a
place on "Ripley's Believe It of Not" list. The mountainside building is constructed of white
limestone and pink dolomite rock walls.
The
Palace Hotel & Bathhouse
-1901
Grand Opening -- 1901
1940s Neon Sign added
George T. Williams bought the hotel lots for $500.00 in 1900, and built the Palace for
$1,000.00, --- and then, sold the completed facility in May of 1901 for $2,500.00 -- and made
a profit !
He hired Irish stonemason immigrants who besides building the PALACE, had also been
hired to construct the CRESCENT and the rest of the limestone structures including the
hundreds of miles of retaining walls seen throughout Eureka Springs. The limestone was
quarried just a few miles from town.
Passion Play
This drama depicts the last week of Christ's life on earth portrayed by a dramatic
cast and live animals, and performed in a 4,100-seat outdoor amphitheater.
Eureka Springs is well known for its art, shopping, hotels, restaurants and attractions.
Attractions
Hotels
Eureka Springs Shopping
Shopping in Eureka Springs is an extraordinary shopping experience. The downtown area is
where the most shops are at. Winding mountain streets lined with Victorian era storefronts
feature a very eclectic variety of storefronts. Shopping is an experience that you will never
forget in Eureka Springs.
No shopping mall has this kind of variety or selection. Eureka Springs' is a shopping
destination carrying unique,one of a kind, and even locally made items. Eureka Springs is
known all over the world for its clothes, jewelry, fine art, and gourmet food. Eureka Springs
consistently ranks in the top 25 small cities for art.
The entire town of Eureka Springs is on the National Register of Historic Places. It is also
known as Little Switzerland. There are numerous restaurants and cafes when you need a
break from the shopping (many with patio seating so you can enjoy the scenery while you
eat).